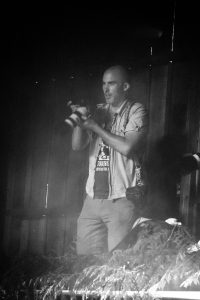 Ron Pogue
I am a professional photographer living on Vancouver Island and working throughout the pacific northwest. I am a documentary photojournalist seeking the truth of the world in the light of everyday life.
Much of my work serves as social commentary in these panoptical times of total media saturation.
My mission is to render the highest possible visual justice to every subject I encounter, no mater how humble or unseen. I offer fair witness services for all forms of ceremony event occurrence or happening.
I like the most to work with other creative people, artists musicians actors visionaries healers poets and I seek collaboration as much as commerce, those who are willing not only to face up but to push the visual ideas as well.
I seek to show what really is as opposed to contriving or posing, I show people themselves and it makes them cry. I am a candid documentary photojournalist and I am telling in pictures the story of our lives, all pass before me as equals in the light.
I see my craft in its direct decent from what people refer to as magic, I am not hindered by a belief in science of math or technology, it is me who sees.
My work has appeared in Canadian Art, The Vancouver Sun, Masionneuve, Chatelaine, The Huffington Post, Malahat Review, Wales Art Review, Indian Country, the CV Collective Magazine, C Magazine and numerous other publications.
I am a Member of The Professional Photographers of Canada.
I hold a BFA in Photography from ECU.
Images: Gordon Ross, Vic Kirby, Gordon Ross